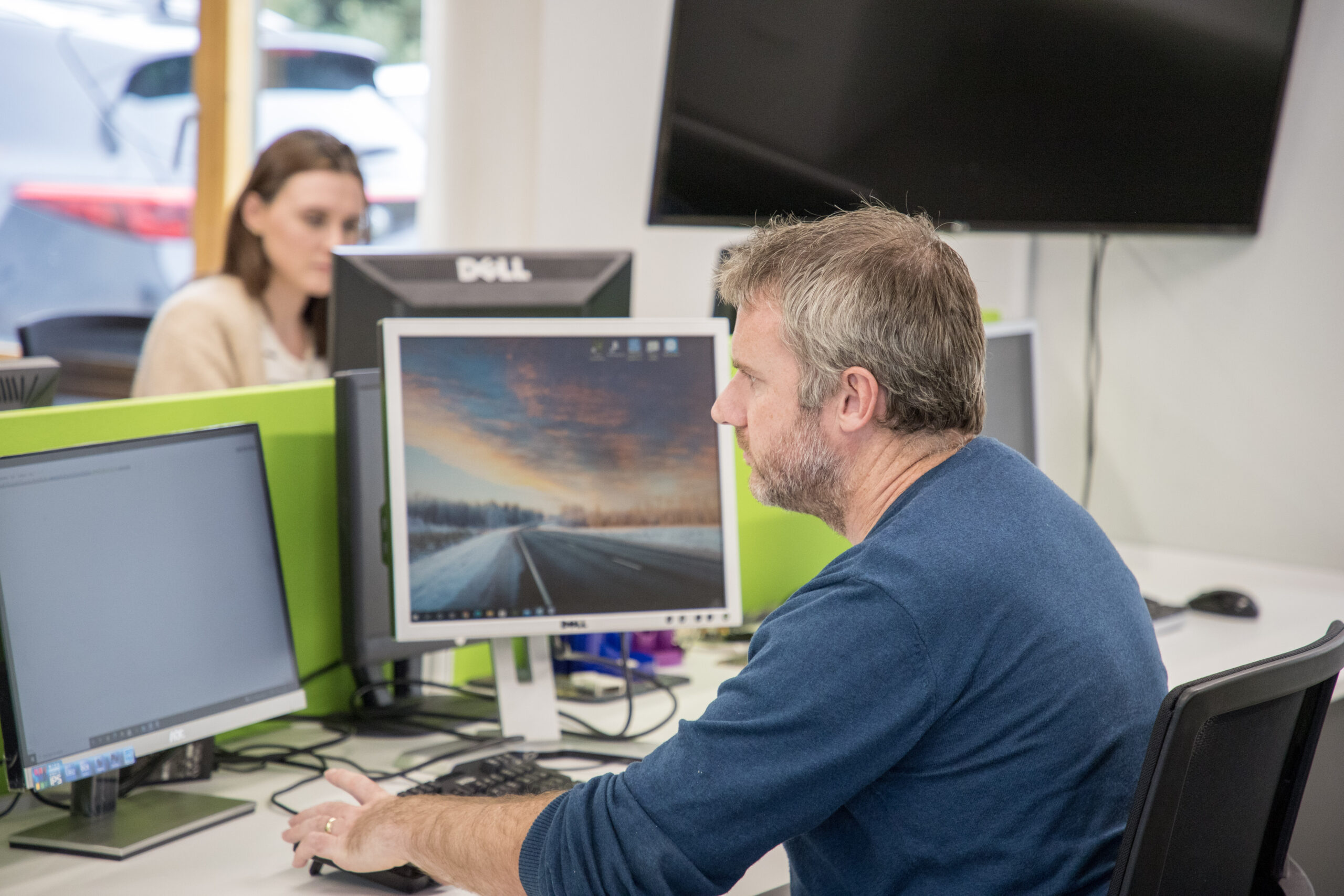 Europus follows a defined project management process including a translation project workflow and uses a standard translation methodology to ensure a high-quality service is maintained and monitored at all times.
Our project management process is based on three core principles:
Effective

 

communication with the customer to include IT capability.
Project assigned to a

 

Project Manager

 

who is responsible for timelines, staff supervision and delivery.
Translation rendering the source language media

 

accurately and faithfully into the written target language

 

is undertaken by expert, knowledgeable and motivated staff supported by technology.
The translation workflow, ensuring that translations are provided to the agreed objective can be encapsulated in a four stage model, as follows:
Our project management process.
1. DOCUMENT RECEIPT AND ANALYSIS
Documents will be downloaded in the source language as per instructions from the client.
A senior translator accepts responsibility for assessing, accepting and assigning all tasks.
A dedicated Trados Translation Memory will be set up/or recalled for the client to ensure consistency/delivery of terminology and style.
2. RESOURCE ALLOCATION & TIMELINE
In the case of large tasks a team leader is appointed (a senior translator in the source language). The team leader assesses the number of translators required for the delivery of the task within the agreed time frame.
3. EUROPUS TRANSLATION METHOD
A senior translator whose native tongue is the source language researches and retrieves terminology and establishes a shared database for all team members.  Establishes whether the client has previously had a document on the subject matter translated and requires conformity with terminology and phraseology used.
Establish whether any of the Directives/Regulations quoted have been officially translated.
Team leader provides continuous terminology backup for team during project and researches any queries or quotations, which must be sourced.
At a team meeting the document is introduced and discussed. Individual sections of tasks are allocated to the team and the database shared. Team leader checks translations of each translator at 1000 word and 2000 word stages thereafter to ensure consistency in tone, terminology, time factor compliance etc.
Each translator amends, revises their work each evening.
The team leader in conjunction with overall supervisor answers queries from requesters.
Each morning a full team meeting takes place to discuss issues arising e.g. terminology, time factor, compliance, delivery time. Team leader reports to supervisor on completion of targets and progress. Alternative arrangements are put in place if it seems that delivery may be delayed (extra translators, supervisor monitors individual progress etc).
Team leader collates translation.
4. QUALITY CONTROL & DELIVERY
Team leader reviews and proofreads entire translation.
Entire content is checked and verified against source language and technical layout.
Translation is delivered electronically as outlined in the tender document – MS Word or other formats.
Feedback from the client is welcomed throughout the process and will be communicated to the team by the team leader.
Effective communication with the client will be maintained by the liaison officer and team leader throughout the project via email, landline phone and mobile.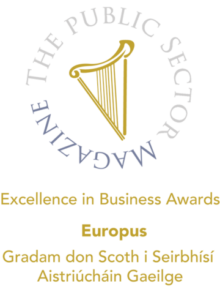 Europus is an award-winning Gaeltacht-based Irish language translation company specialising in the delivery of high-quality, high-level Irish language services to many government departments, local authorities, the European Institutes, national media and educational institutions.
Our office hours are 09.00-05.00 Monday to Friday and a member of staff is always available to liaise with clients and to carry out ad-hoc translations.
+353 91 595492
An Cheathrú Rua, Co. Galway, Ireland, H91 XK3E